2016 was a busy year both with making and exhibiting. I participated altogether seven exhibitions both in Finland and abroad. The year started in Copenhagen, where I participated Charlottenborg Spring Exhibtion with two paintings: Rare Books and Broken Library. On the same week opened Viidakko Tulvii in Kerava Art museum and a month later my solo show         Behind the Horizon opened in Hyvinkää Art Museum.

Charlottenborg Spring Exhibtion and Kerava Art Museum
Heino Art Foundation has acquired several of my paintings and Summer from White Noise series was included in From Heino With Love exhibition in Helsinki City Art Museum. Installation The Wall, was first shown in Behind The Horizon and also later in summer in Ars Auttoinen and in Fullersta Gård in December.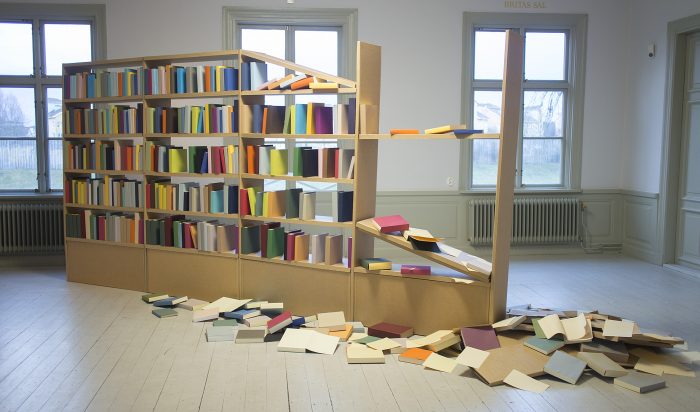 The Wall in Fullersta Gård
In September I participated a group exhibition Hypnosis with Kari Vehosalo and Matti Vainio in Tallin's Galleria Hobusepea.

In August I started to work with new series of paintings titled We Were Promised to be Taken Care of, which will be shown in Galleria Heino in late April next year. The show will include paintings and installation about happy apocalypse.