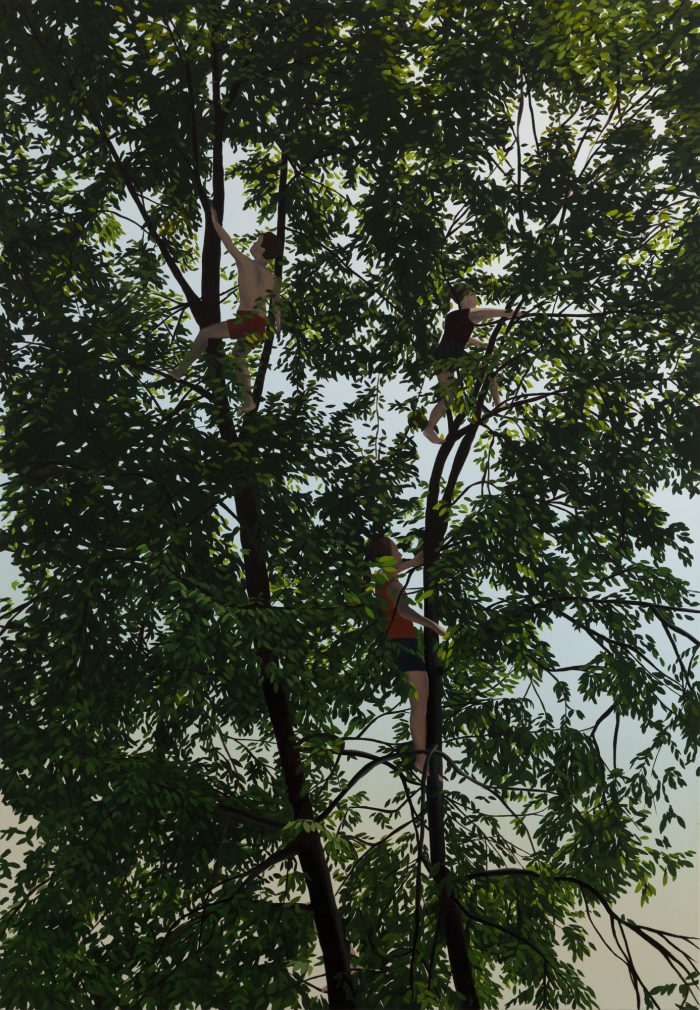 I made these paintings for Finnish Painters Unions yearly sale event. The event is open for all the members and is held in Cable Factory Helsinki. Usually, I take there works left from previous exhibitions, but this time I wanted to make new work. Climbers is based on my childhood experiences of tree climbing. At the age of 7, my family moved to a new house, which located next to a small forest. I took a personal challenge to climb all the trees in the forest. Not all the trees we made for climbing, but I did my best. I fell from the heights couple of times, but, luckily, never hurt myself.
At The Foot of The Volcano is sort of leftover painting which I never painted. It was supposed to be Bromance exhibition, but for various reasons it never made it there.
Serpentine road is continuing my cycling paintings. I did two for Bromance exhibition. I am a keen cyclist, mostly commuting, but sometimes, when the opportunity arises I cycle longer distances. It is relaxing to be on the saddle for hours and I truly enjoy the meditative quality of cycling.